''We can grow by increasing the number of projects, increasing the number of clients, increasing the number of professionals we employ, and, of course, by increasing our revenues''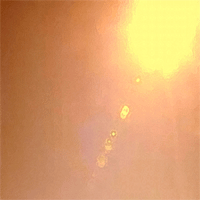 Due to the effect of world global warming, the land temperature is now higher than the usual temperature 10 years ago. We cannot prevent nor avoid the situation, but our business is to give solution for your problem on lowering the heat in your rooms. Therefor, our business specialized in Heating, Ventilation, Air Conditioning and Refrigeration or known as HVACR.
PT Global Persada Abadi has 5 (five) years experiences in the design, fabrication, assembly, installation of customized HVACR equipment. Our mission is to build our company as a leader solution of high-quality service in Indonesia.
We serve our customers which in various ranges of industrial such as Petroleum Refining, Marine, Industrial Plant, Paper Mill, Petrochemical and Chemical Industry, Food & Beverages Industry, Pharmaceutical Industry, Power Plant, Textile Industry, Commercial, Offices. Those are Total Indonesie, Petrochina, CNOOC, Conoco Phillips, Kufpec, Pelindo Persero, Pupuk Kujang Persero and Others.
We also offer our service in machine design based on customer's requirement. We design high-effective, low-cost machineries. And we have sufficient facilities to support this division.